Born from selected recipes, prepared with the best ingredients to satisfy all tastes, Sibiu products are intended to those who appreciate the quality of the dishes and their perfect taste.
Sibiu cold cuts, prepared from carefully selected meat, cooked-smoked, raw-dried, raw-dried-smoked based on unique recipes, offer a special taste for pampering the senses.
Benefits:
does not contain added animal or vegetable proteins and starch *
- very high meat content
- natural smoking and salting,
- lack of dyes, flavor enhancers, allergens
*exceptie fac Muschiul Azuga, Carnatii Polonezi si Ceafă Boierească (info pe care il poti trece in subsol)
Hot dogs / bologna sausage
BOILED AND SMOKED Salamis
Boiled and smoked specialties
Agra's cold cuts portfolio contains high quality and tasty products. The products offered are prepared from pork, chicken or beef, carefully selected, based on unique recipes, offering a special taste for pampering the senses.
Carefully prepared according to variety recipes and carefully selected ingredients, with a unique aroma and an unmistakable taste, Agra's products are to the liking of those who prefer the varieties of traditional meats, made as in the past.
Agra's products are present in 2 ranges: Royal cold cuts and Advantage cold cuts.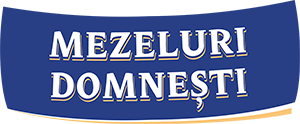 Inside Royal cold cuts is found the Transylvanian tradition together with the experience of the carefully chosen meat craft mixed with spices.
The products from the Advantage cold cuts are intended for regular customers with the taste of strong, well-smoked spices and aromas, specific to Transylvania. They represent an optimal variant of tasty products, made to the liking of the Romans, suitable for any meal.