SUNSET NUTS
Based on carefully selected, natural ingredients, Sunset Nuts products provide an important nutritional intake in the daily diet. We offer a wide range of products made by complying with the highest quality standards.
ALMONDS, HAZELNUTS, CASHEWS, PISTACHIOS, PEANUTS AND SEEDS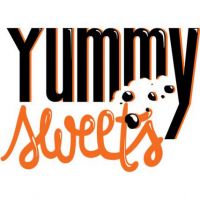 YUMMY SWEETS
Associated with moments of joy and relaxation, sweets serve several occasions of consumption, covering a wide range of needs through their variety, flavors, textures and formats.
Yummy Sweets is launching a range of products ready to give us a dose of energy in the middle of the day or a moment of pampering whenever we want.
Fructe / Alune de pădure / Nucă de cocos
Y&Y
Y&Y dragées come to complete the portfolio with delicious ripe peanuts, wrapped in chocolate.