Asigurarea calității produselor realizate in cadrul fabricilor din cadrul grupului Scandia Food reprezintă principala preocupare a întregii echipe și este unul dintre factorii determinanți ai succesului Scandia de-a lungul timpului.
The manufacturing process is subject to SCANDIA FOOD policies and standards on the authenticity, quality and safety of food, complying with all legal and regulatory requirements, and the implementation and maintaining of HACCP principles are one of the cornerstones on which we build the safety of our products.
Product quality and safety is also the result of the implementation of the International Food Quality and Safety Management Standard: IFS 7 (International Food Standard).
First obtained in 2011 and reconfirmed every year, the IFS Standard is a management system that guarantees sustaining the highest levels of quality and safety of our products and reflects the concern for our customers and consumers.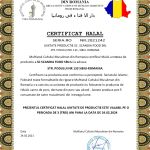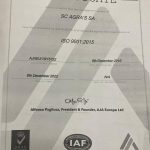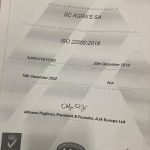 CERTIFICĂRI EURO FOOD & DISTRIBUTION SRL
CERTIFICĂRI SCANDIA FOOD FROZEN