SCANDIA SIBIU
Out of the desire to adapt its product portfolio to the dynamic pace of life of its consumers, Scandia Sibiu now offers premium ranges of frozen products under the Scandia Sibiu brand, respectively the Sibiu brand.
Frozen dishes are one of the main categories, with both ready-to-eat dishes (which require only heating) and ready-to-cook dishes (which need to be cooked).
It is a logical transition to this category of a brand with tradition, which enjoys the trust of consumers and offers the best quality products.
SIBIU
Sibiu products are made from the best quality raw materials, perfectly balanced in terms of taste and consistency. The products are a response to the needs and requirements of consumers, for whom the weekend is the best opportunity to relax with family and friends at a barbecue.
TASTY
Tasty is a brand meant to bring value in the ready-to-cook and ready-to-eat frozen products market. With a wide range of individually quickly frozen products, which are easy to cook, they transform any meal preparation in something fun and tasty, every time. Our Tasty products, based on Romanian or international recipes, can be quickly savored with the whole family.
AGRA's
Agra's portfolio contains high quality and tasty products. The products offered are prepared from pork, chicken or beef, carefully selected, based on unique recipes, offering a special taste for pampering the senses.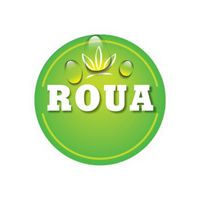 ROUA
Roua products meet consumers with a range of vegetable preparations. Roua frozen products are a tasty and handy alternative for fasting consumers, they want a break for a few days from meat-based preparations, or simply have adopted a diet from which they have excluded meat-based preparations.